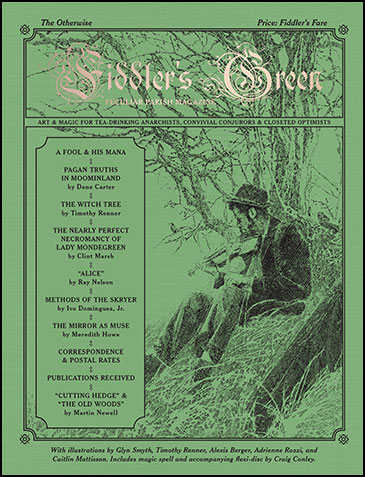 8 May 2018
We are happy to announce the fifth issue of Fiddler's Green 5, "The Otherwise." Pre-orders are open at fiddlersgreenzine.com.
4 April 2018
Fiddler's Green will have a table at the upcoming San Jose ZineCon, as well as at the Texts & Traditions Colloquium to be held in Seattle this September. Links to information about these events can be found on our Appearances and Events page.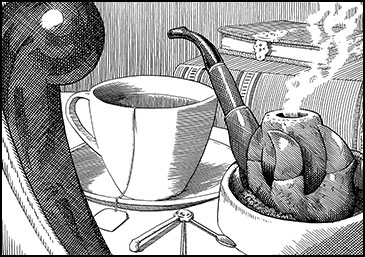 27 February 2018
Fiddler's Green is proud to announce the publication of Armchair Demonology, a new Leaflet written by Clint Marsh and illustrated by Gerhard.
10 January 2018
Fiddler's Green Peculiar Parish Magazine now offers gold foil stickers, available from the Fiddler's Green website.
* Read Past News Items *
* Send Us Your Comments *