Go Megazine started off as an ultra-futurist, synthetic culturalist journal of social and spatial engineering with the hopes of creating a new and complete urbanism based on the art and philosophical movements of the 20th century.
As time wore on, the serious tone of the magazine was replaced by a maddening foray into the worlds of post-modernist non-structuralism, misappropriation of the English language as used by the Japanese and French, Pop Socialism as was found on 1980s synth-pop records, and a modern pop surface, as written entirely by puppets and cartoon characters.
Go Megazine is perfect for anyone who experiences culture as a fluid, boundless energy that flows throughout the world instead of as a coherent pillar of reality. Go is the creation of Katie and Sean Aäberg.
Go Megazine No.1 was printed digest size, or 8.5 x 5.5 inches. The rest of the series was printed half-legal size, or 8.5 x 7 inches.
Click any of the cover images below for a closer look and a peek at a few inside pages.
Please note that this series has been discontinued and that issues of Go Megazine are unavailable for purchase.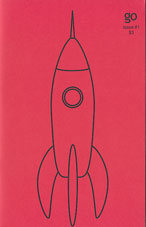 Go Megazine No.1
** This issue is sold out **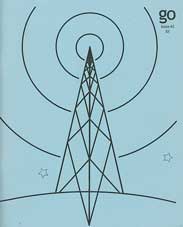 Go Megazine No.2
** This issue is sold out **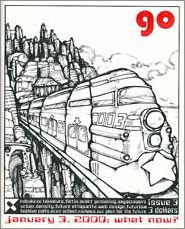 Go Megazine No.3
** This issue is sold out **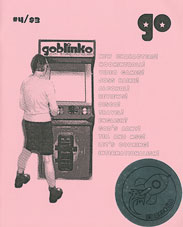 Go Megazine No.4.
** This issue is sold out **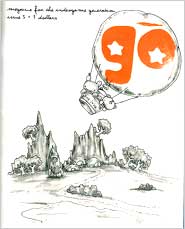 Go Megazine No.5
** This issue is sold out **