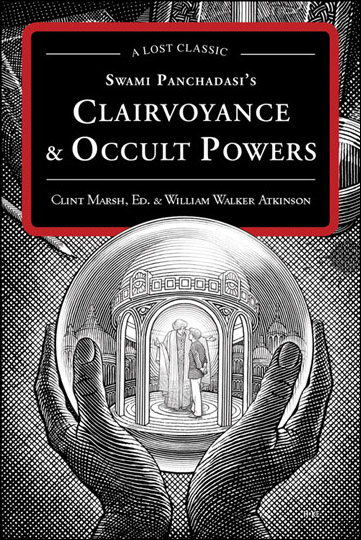 * 208 PAGES *
* 20 TIMELESS LESSONS *
For eons, ordinary men and women have longed to peer behind the veil separating our world with the one beyond, a place of spirits, premonitions, and glimpses into the secret workings of the universe. Swami Panchadasi has seen past this mystical curtain, and with Clairvoyance and Occult Powers he invites you to join him in sharing in his discoveries.

Filled with fantastic anecdotes and practical exercises, this book is for those ready to open themselves to the possibilities of clairvoyance, whether it be for psychic development or merely to strengthen their willpower in business, relationships, and other activities.

This edition of Clairvoyance and Occult Powers is published by Weiser Books and edited by Clint Marsh, a scholar of esoteric publishing whose introduction details the successful career of Swami Panchadasi and his close associate William Walker Atkinson.

In attempting to explain the connection between the human mind and the workings of the universe, Clairvoyance and Occult Powers is an early 20th century manifestation of a timeless publishing tradition.

ABOUT THE AUTHORS
Swami Panchadasi and William Walker Atkinson contributed to a library of more than 120 books and pamphlets on mental development first published between 1899 and 1922. Perpetually in print throughout the entirety of the 20th century and into the 21st, their works continue to light the way for readers in search of spiritual knowledge and success in everyday life.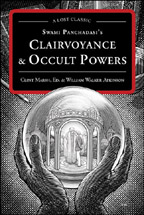 Clairvoyance & Occult Powers
A Lost Classic from Swami Panchadasi and William Walker Atkinson
** This book is not currently available through Wonderella. **