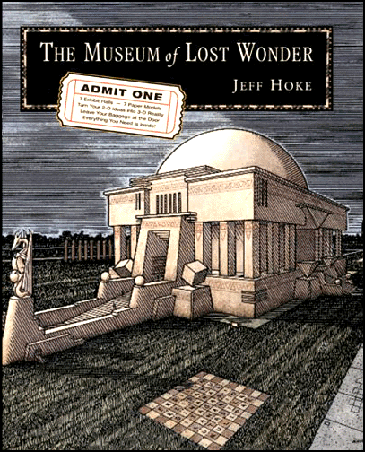 * 176 PAGES *
* SEVEN FOLD-OUT MODEL KITS *
* COUNTLESS ILLUSTRATIONS *
From the expansive mind of author and illustrator Jeff Hoke comes The Museum of Lost Wonder, a graphic journey that will take you not only through the history of civilization but also deep inside yourself.
Enter the Museum and you'll discover that the origins of thought, culture, and life itself are not that dissimilar. Follow along with other visitors or blaze your own trail through seven exhibit halls and adjoining areas of a museum as big as your own imagination.
Want more right now? Take a sneak peek into the Museum of Lost Wonder in this excerpt.
Independent Publisher Magazine awarded The Museum of Lost Wonder the Gold Medal for "Best Graphic Novel, Drama/Documentary." To read what others are saying about the book, including a starred review from Publishers Weekly, please visit our reviews page.
TO BUY THE BOOK
Add a copy of The Museum of Lost Wonder to your online shopping cart by clicking the "Add to Cart" button at the bottom of this page.
Retailers interested in buying copies of the book may do so via its publisher, Weiser Books.
Collectors may be interested in obtaining a limited-edition set of the ten pamphlets that started it all.
The Museum of Lost Wonder is a 176-page hardcover book measuring 8.5 x 11 inches.
Click the cover image below for a closer look.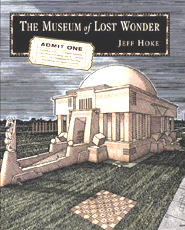 The Museum of Lost Wonder
A Visual History of the Human Imagination
** This book is sold out through Wonderella, but may still be available through lostwonder.org. **