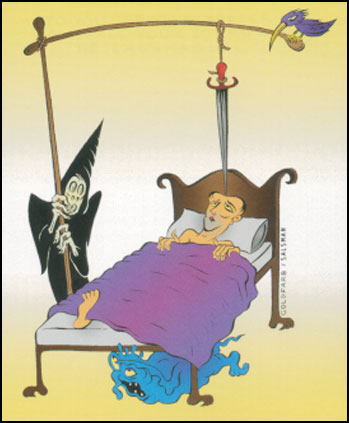 150 PAGES. 488 ILLUSTRATIONS.
(INCLUDING FIVE INTERIOR PLATES IN FULL COLOR)
Documenting the initial twenty-five of the titular thousand, Ogner Stump's One Thousand Sorrows is the first book published by Wonderella Printed.
Written and illustrated by Andrew Goldfarb, this 150-page comic book follows the misadventures of Ogner Stump and his amorphous companion Slub Glub as they find despair and misery in nearly everything. There's a moral lesson to be learned in each story. There must be.
Interested parties might like this excerpt from the book.
To read what others are saying about the book, please visit our reviews page.
TO BUY THE BOOK
Individuals may purchase copies of Ogner Stump's One Thousand Sorrows by clicking the "Add to Cart" button at the bottom of this page. The book is also available at Amazon.com.
Retailers can buy copies from distributors or directly from Wonderella by visiting the retailer buying information page.
Ogner Stump's One Thousand Sorrows measures 5 x 7 inches.
Click the cover image below for a closer look.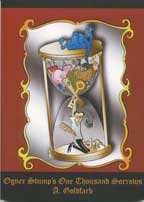 Ogner Stump's One Thousand Sorrows
Sorrows regarding guests, eggs, disease, employment, climate, the written word, coconuts, haircuts, wigs, gravity, boating, islands, defecation, triangles, silence, rock and roll, space, candy corn, shaving, mermaids, coffins, rain, floors, Switzerland, and ennui. This edition also contains Mr Goldfarb's short stories "Nefarious Habits," "Power Flower," "Dig Up Her Bones," "The Truffle Tree," "Floating Head," "May 25," and the children's story "Mumbletoes."
** This book is not currently available through Wonderella. **