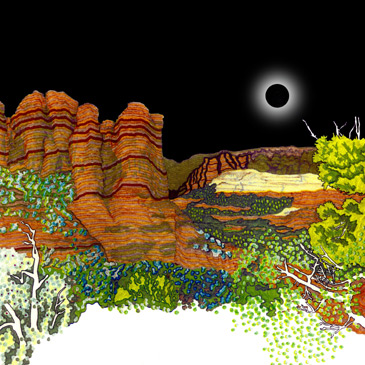 * 36 PAGES *
* FULLY ILLUSTRATED *
In this graphic parable of a philosophical walkabout in the old-earth, red rock desert of the American Southwest, a lone pilgrim steps out of the modern world and finds himself on a surprising journey of both outer and inner discovery.
Under a mysterious black sun, he confronts the primal announcements of nature in a landscape carved by water and air. Here, eons of slow sculpture have opened the earth to reveal mysteries of the deep past, and perhaps the key to his future.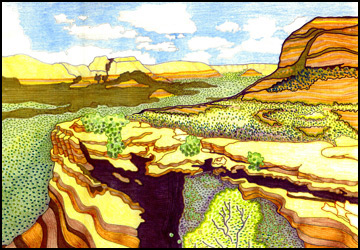 Red Rock Black Sun is written and illustrated by San Francisco artist Will Cloughley, and is based on his experiences and meditations in the Arizona desert. Cloughley's text and images reflect the landscape that inspired him, alternating between lush layers of color and stark iconography. Originally compiled as a handmade book, Red Rock Black Sun has been reimagined and published in an oversize deluxe paperback format by Wonderella Printed.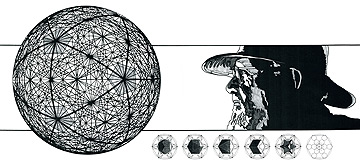 Red Rock Black Sun is a 36-page paperback book measuring 11.5 x 11.5 inches. Its format is in homage to Roger Dean's Dragon's Dream line of books, which themselves echoed the design of 1970s vinyl LP sleeves. Click the cover image below for a closer look.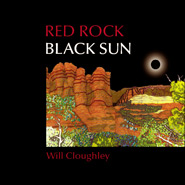 Red Rock Black Sun
An American Walkabout
** Limited copies of this book may be available through The Peculiar Parish Bookshop. **